Used Car Financing
Have you been looking to buy a used Ford truck or SUV nearby, but aren't sure how used car financing works? That's OK. Our Ford dealership near Poinciana has worked with countless local used car shoppers to find them a like-new car for a highly competitive price. Thanks to our used Ford financing specialists, we can provide you with expert support and guidance as you learn about what's required to qualify for a used car loan in Florida or recommended down payment options. After you visit our showroom and speak with our team, you'll realize just how easy it is to buy the used car of your dreams at a price you didn't think possible.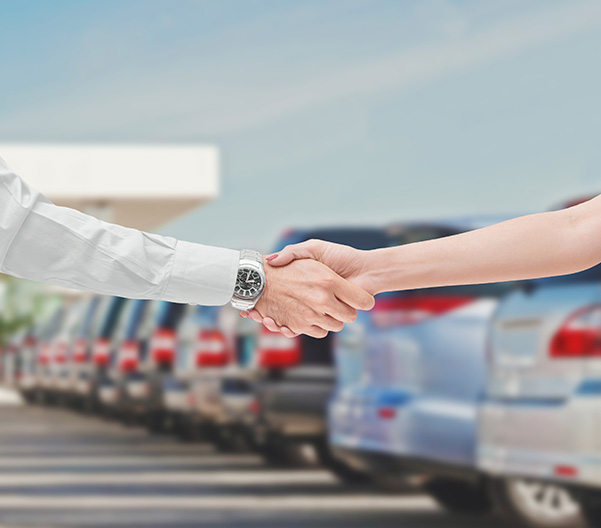 Is It Worth Getting a Loan for a Used Car?
Yes. A used car loan is an affordable, manageable financing opportunity that lets you bring home a new-to-you car without paying the entire sticker price upfront. As our Ford finance experts will attest to, arranging this kind of used car financing in Florida will ensure you take on a payment plan that fits into your monthly budget. Because it's unrealistic for many shoppers to buy a used car in cash, a variety of Ford financing programs are available at our local dealership to help you get the right loan for your needs. Without a doubt, a used car loan is the best solution for the vast majority of nearby used Ford shoppers.
What Is a Good Interest Rate On a Used Car Loan?
This is hard to say, as interest rates constantly fluctuate based on macroeconomic trends and global financial markets. Even buyers with unchanged credit scores may find that visiting their dealer at different times of the year results in substantially different rate offers. What we can say is this: when you visit our Lake Wales Ford dealership, our team will work to find you a competitive auto interest rate. No matter if you want to finance a Certified Pre-Owned Ford truck nearby or take a loan for an older used Escape or Edge, we'll fight to get you the best rate we can.
Is Dealer Financing Easy to Get?
Our Ford dealership collaborates with all our clientele to determine what financing solutions work best for them. The wonderful thing about auto financing is that final terms can be personalized for the buyer, so we'll work with you to determine the best payment plan and interest rate you're eligible for. We encourage you to explore used car payment options prior to financing a used Ford F-150, or speak with our team about CPO Escape and Bronco loan rates. You can even get started at home -- just submit your Ford credit application online to begin the process of qualifying for our auto financing programs.
Still have questions about used car financing near Poinciana? Just contact Weikert Ford today. We look forward to helping you claim a competitive used car loan in Florida!